Meet Lauren, the Oxford-local who is taking Granville County's design game to the next level. Armed with a degree in Journalism and a specialization in graphic design from UNC-Chapel Hill, she's been making waves in the marketing world for years. But her true passion lies in helping local businesses reach their full potential with top-notch branding and event marketing. And so, she and her hubby decided to take matters into their own hands and create Wilkinson Creative Co. – the agency that's been making Oxford a little more stylish since July 2021.
When she's not busy being a boss lady, Lauren loves to unwind at home with her two cats (Celie and Layla) and dachshund (Dolly). And although she's a master at designing custom invitations that'll make your heart skip a beat, she's also a foodie, a painter, and a travel lover – a woman of many hats! When she's not busy exploring new flavors and destinations, you'll find her wielding a paintbrush or planning her next travel adventure. And if that's not enough to keep her occupied, she serves on the Advisory Council for the Boys and Girls Club of North Central North Carolina and volunteers with her husband, Everett at DOEDC. So come on down to Wilkinson Creative Co. and see what Lauren and her team can do for you. We promise, they'll make your branding dreams a reality.
"Hey there – Meet Everett! Born in Hillsborough NC, Everett grew up raising and training Tennessee Walking Horses – a passion that has stayed with him throughout his life. But alongside his love for horses, he's had a knack for sales that's taken him from the automotive industry to SaaS, and now to owning several thriving businesses and commercial real estate in the heart of Downtown Oxford.
Teaming up with his wife Lauren, founder of Wilkinson Creative Co., they're on a mission to revitalize the historic town of Oxford and make it a go-to destination for locals and visitors alike. When not running his businesses, Everett can be found working with his beloved horses and hanging out with his furry friends – Ceile, Layla, and dappled dachshund Dolly.
But Everett's passion for serving his community extends beyond his businesses and animals. He's an active volunteer for multiple non-profits, including serving on the design and commerce committee for DOEDC and as a Chamber ambassador for the Granville County Chamber of Commerce.
So come on down to Downtown Oxford and see for yourself what Everett and Lauren are up to. With their entrepreneurial spirit and dedication to serving their community, it's sure to be an adventure you won't forget!"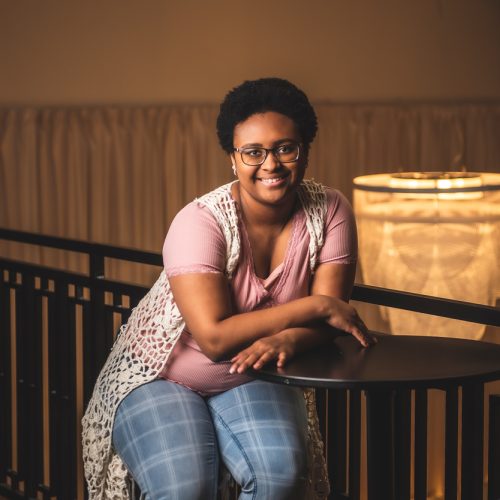 Ayzha
Graphic Designer
Meet Ayzha, our graphic designer from Henderson, NC. While attending a local art college, Ayzha started her career as an indie filmmaker and photographer. Now, she considers herself a jack of all trades, having worked in various creative fields over the years. At Wilkinson Creative, she's our awesome website designer, creating attractive and professional sites unique to each client's goals and preferences. Sometimes in the office, she's so quiet that you might forget she's there. However, you'll probably find her at her desk with earbuds in listening to music and in the zone! Outside of Wilco, Ayzha enjoys a wide variety of activities like baking, jewelry making, reading, video games, and karaoke. She loves teaching herself to do new things and has recently gotten into computer repair as well as costume making. Ayzha is also a part-time high school teacher and has always been passionate about working with youth. When she was in younger, she had already decided that whatever career path she chose, it would have to be something that she would enjoy. Today, she is very blessed to be able to say that she can earn a living working in a field that she finds fun and is passionate about. If you're looking for great design, look no further than Wilkinson Creative Co. Whether it's a website, business cards, or a logo, Ayzha is more than happy to work with you to fulfill your ideas. Come to Wilkinson Creative Co and see what we can do for you!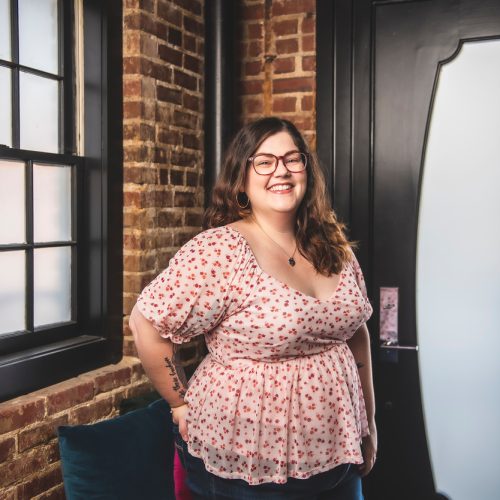 Heather
Production Assistant
Meet Heather - a creative, passionate and animal-loving woman with over 10 years of customer relations experience. Originally from Austin, Texas, she moved to Oxford, NC with her husband Michael to be closer to his family in South Boston. With a degree in Mass Communication, Heather is a natural at interpersonal communication and thrives in creative environments. Heather brings a unique perspective and passion for creativity to everything she does. In her free time, she enjoys painting and playing with her pets -3 dogs, 3 cats and even a snake! (it's a Texas thing!) As the Production Assistant at Wilkinson Creative Co., Heather is the warm and welcoming face you'll see when you walk through our doors. With her extensive experience in customer relations, Heather is passionate about helping you meet all your print and design needs. Her ability to communicate effectively and creatively will impress you and ensure your complete satisfaction with all our services. Come and meet Heather today at Wilkinson Creative Co. and allow her to demonstrate her exceptional talents as our Production Assistant. Whether you're looking to create a new business card, brochure, stationery and invitations (just to name a few of our services) or if you just want to work with someone who truly cares about your project and will always greet you with a warm smile, Heather will assist you every step of the way. Don't wait any longer, pay us a visit and see for yourself why we're the best in the business!
Wilkinson Creative Co., or Wilco as we like to call it, is a small woman-owned business located in historic downtown Oxford, North Carolina. Lauren Wilkinson, the owner of Wilco, has a background in graphic design, publishing, and working with clients to achieve their marketing goals. Wilkinson Creative Co.'s goal is to bring downtown Oxford into the digital age of marketing and make its local businesses thrive for current residents and beautify it in the process with our design offerings.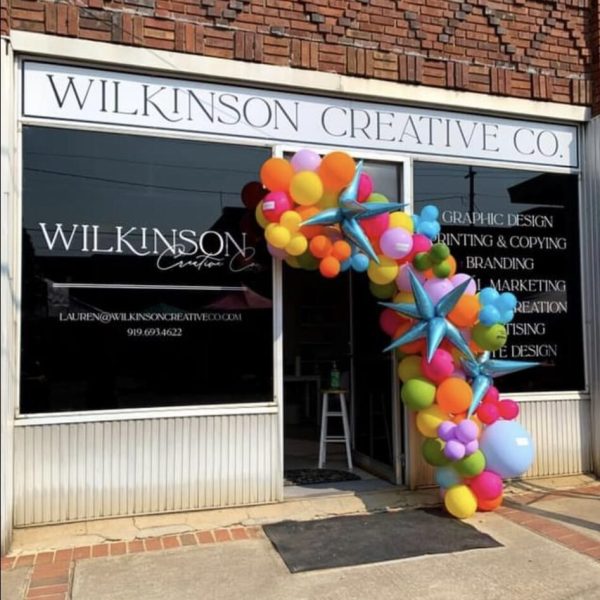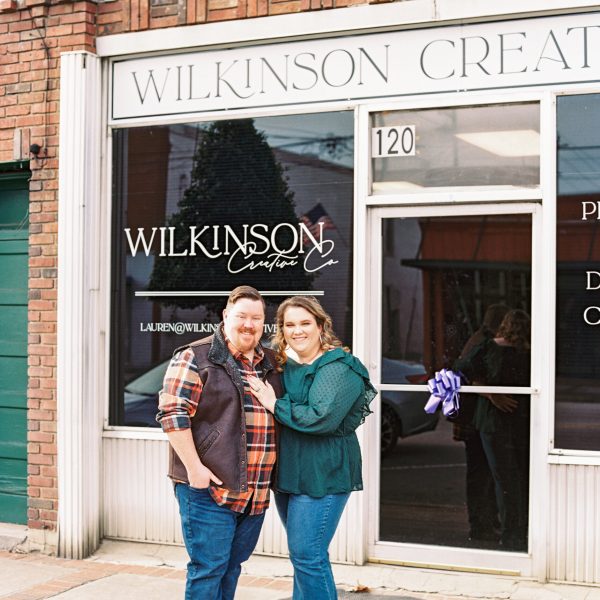 We're moving! To better serve you, we're renovating a larger, brand new space. This also gives us the opportunity to create an area for retail, where you can purchase shirts, stationary, and more. And don't worry, it's not far. It's just across the street! 
For special offers, giveaways, updates and more, visit us on social media